Inventory and Installation - Spring and Summer projects
From Jay Perkins, Owner and Creator of The Sensory Room
Ask how long it will take to get your equipment?
With all manufacturers, equipment inventory is thin, sometimes with lead times as long as 15 weeks from the day you place your order. As we move toward Summer, it will only get worse.
Ask who will install your equipment when it arrives?
Please, please, please, make sure your room is safe! Most manufacturers do not currently have experienced installers available to build your room, they will suggest you do it yourself or get a local contractor. If you go that route, make sure they know the industry standards for safety.
No charge for advice! After shopping all vendors, call us! We are currently sourcing equipment with delivery in an estimated 4 weeks. Our installers take 2-3 days per room. Training your staff takes 1-2 days.
Building multiple rooms in one district? Let our logistics team plan and execute it. It can be a daunting task, but not for us. We are currently doing large projects throughout the country. Yes, we can work in any state.
INTRODUCING THE SENSORY ROOM
A Signature Design from the team at Sensory Room Solutions.
When children have routine use of a sensory room, carefully chosen equipment helps them transition successfully throughout their day.

When a child has a craving for sensory input, if unsatisfied, they can turn to emotional outbursts, extreme behaviors, emotional and physical shutdown. These children are not choosing these behaviors, it is part of their disability. They are just frantically searching for what will help them feel better.

In a sensory room these needs can be met.
Benefits of a Sensory Room
Calm from an Internal Storm
Behavior Modification - Reducing Meltdowns
Serving Children with Sensory-Based Challenges
Autism Spectrum Disorders
Sensory Processing Disorder
Oppositional Defiance Disorder
Why Build just a sensory room when you can have
Sensory Room
THE SENSORY ROOM is a critically acclaimed Signature Design from the team at Sensory Room Solutions. The design brings together commonly used therapeutic equipment and specialty products that round out a complete multisensory experience.
THE SENSORY ROOM is not complete without expert installation that meets industry standards for safety. Sensory Room Solutions' team includes trained installers who know exactly how the equipment should be installed to withstand destructive play by aggressive children.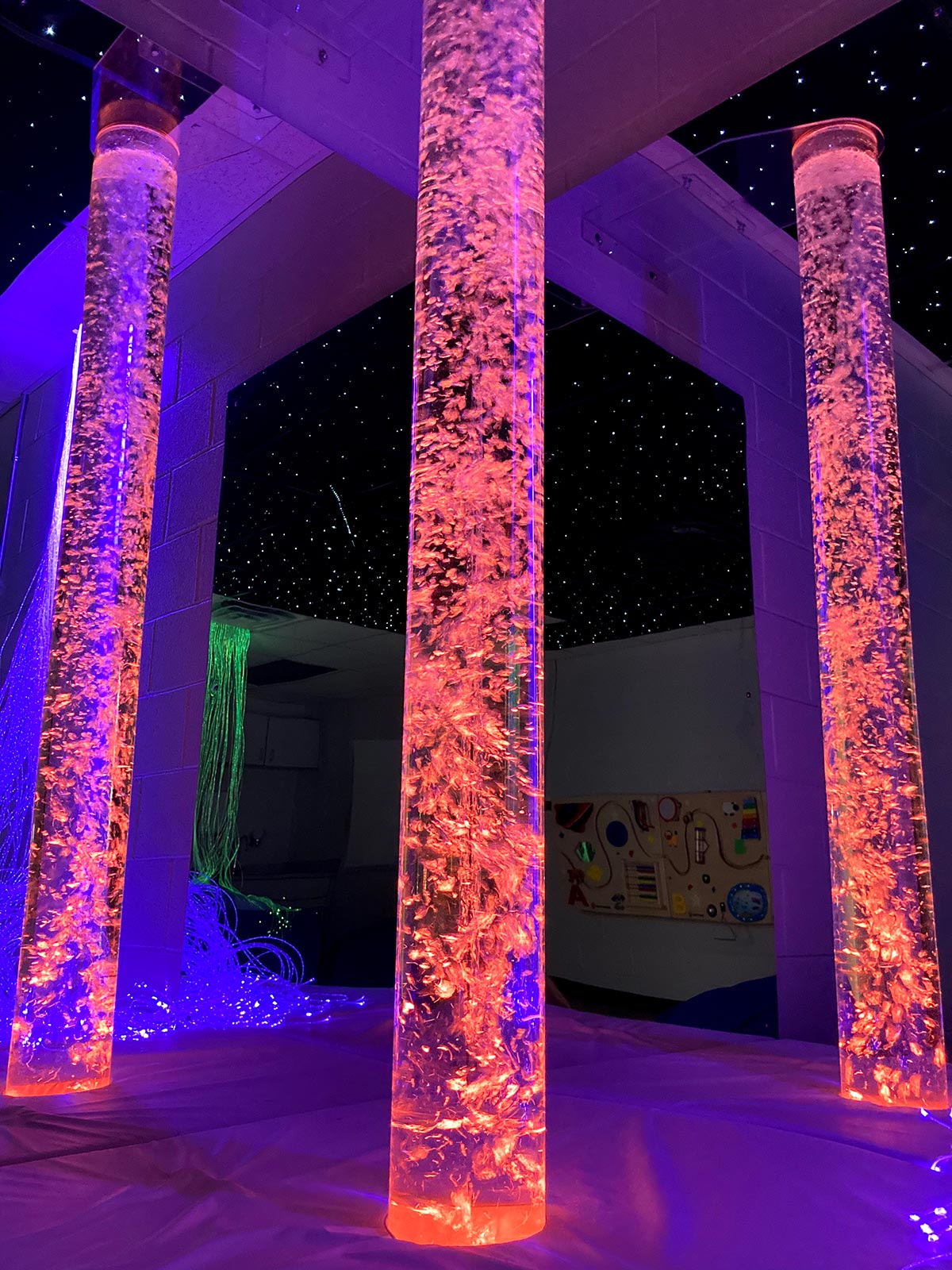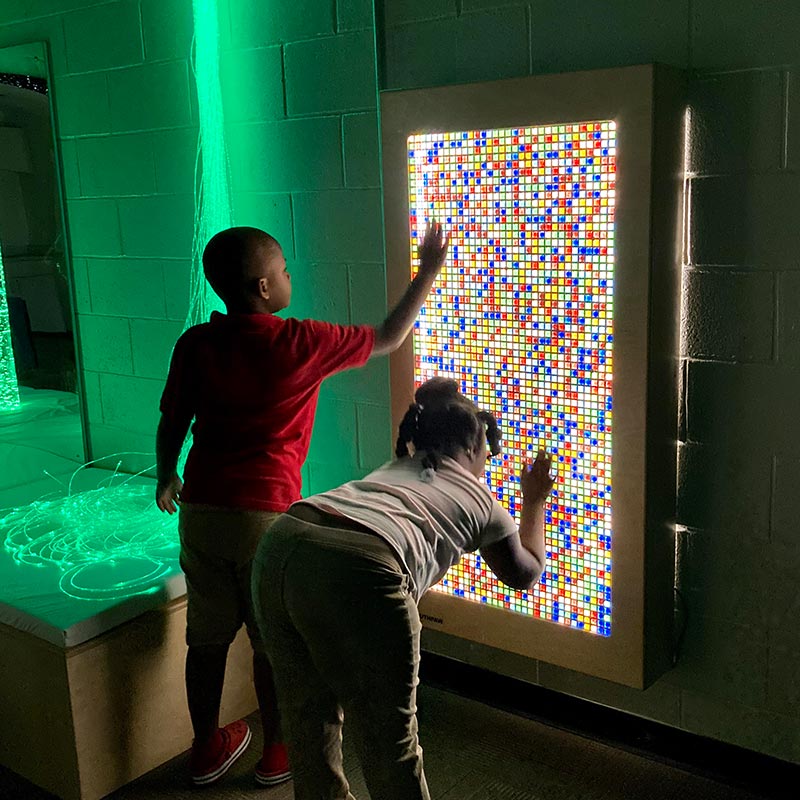 USE ESSER AND CARES Act FUNDS TO BUILD A SENSORY ROOM.
Learn more about how you can use Cares Act funds or Esser to build your own sensory room.