The use of Sensory Rooms in schools gives special needs children a chance to succeed on a daily basis. Our expertise, our experience (including personal special needs experience) and the volume of rooms completed make us a leading provider of Sensory Rooms.
Process
Our unique start-to-finish process makes it easy for schools to implement their Sensory Room plan. This chart documents how we simplify the process.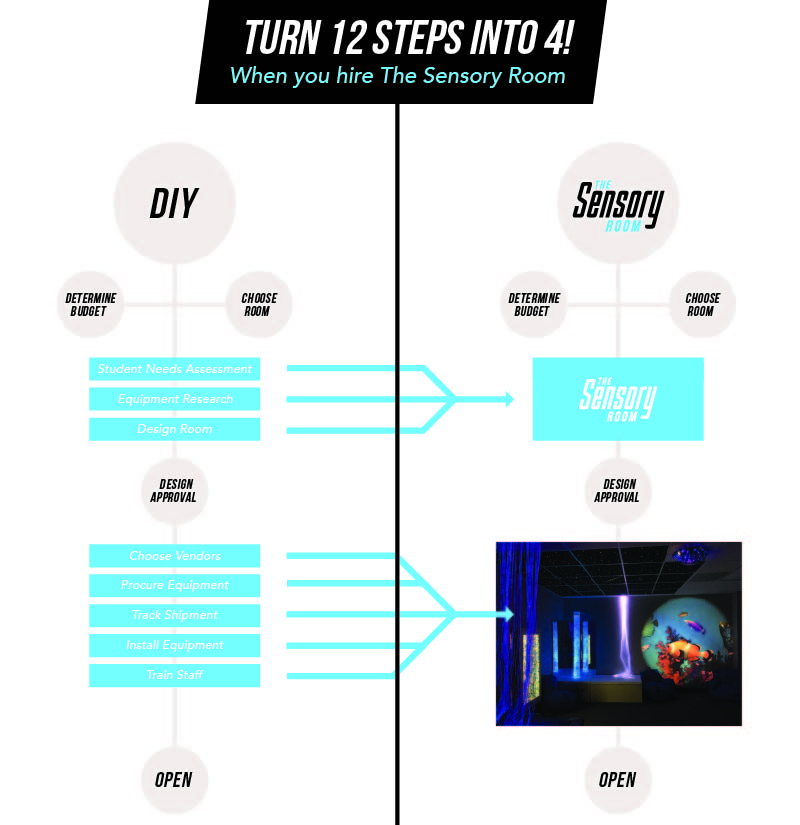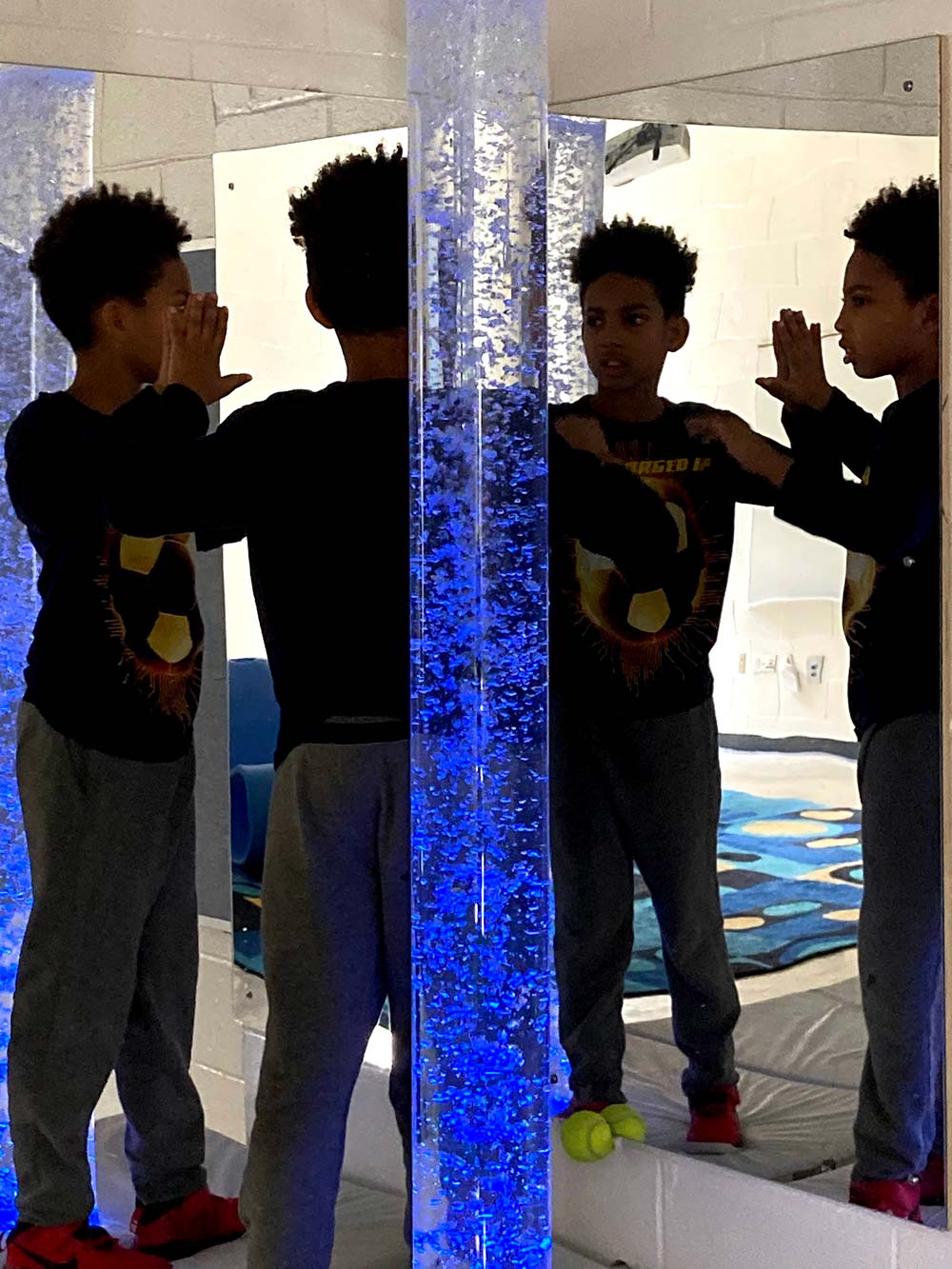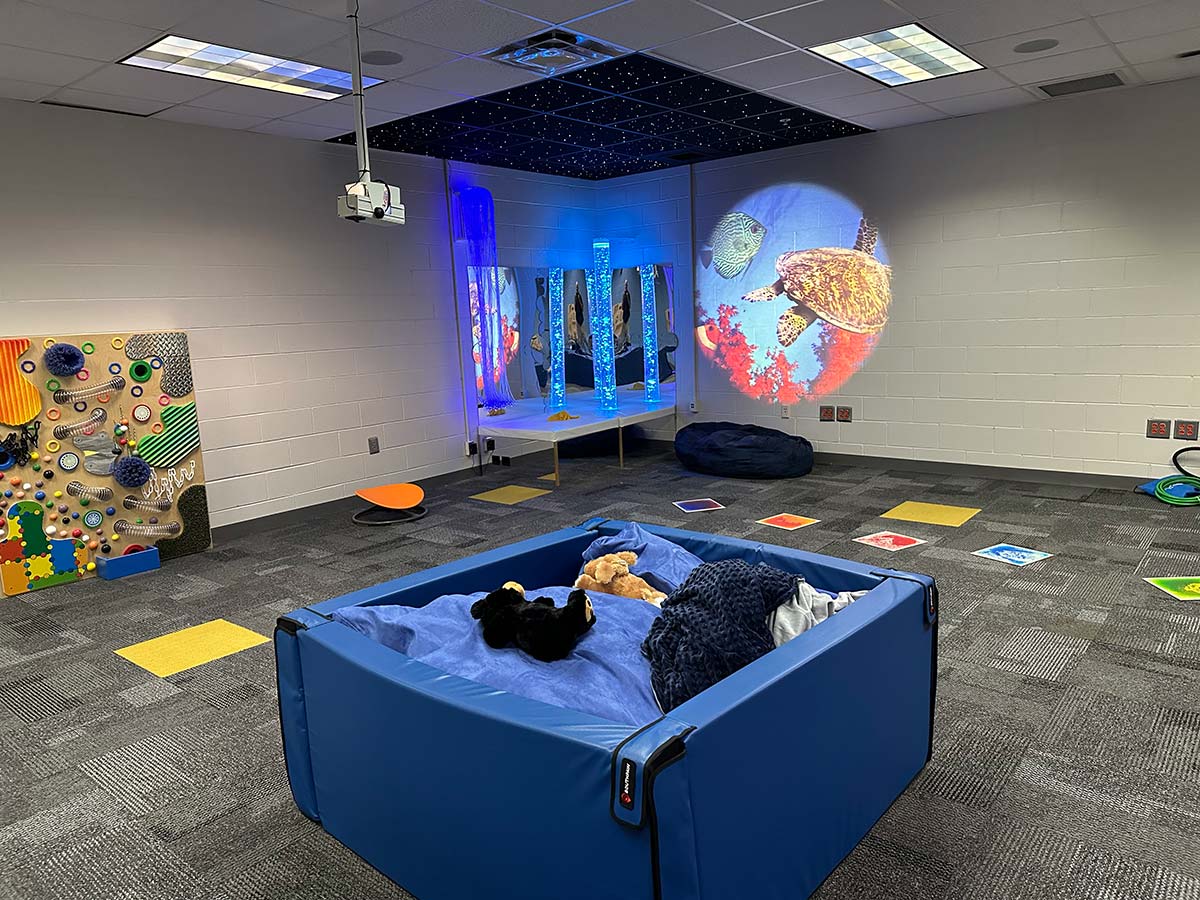 Design
The Sensory Room design process is completely collaborative. We work with Special Education Directors to identify optimum spaces and then design customized Sensory Rooms that create successful experiences for children.
The Sensory Room team provides a unique and signature approach to room design. Our proprietary design starts with a foundation of water, lights, mirrors, and rising bubbles. LED fiber optics emerge from an acoustic ceiling with twinkling stars. Our Sensory Rooms include tactile wall panels, balanced floor beams, swings and other equipment designed for fun, calming sensory input. Sensory Room projects are designed to fit within your budget, and average projects are completed for $20,000 to $25,000.
The Sensory Room Elements
Sensory Room elements and equipment are critical to successful experiences. Typically, each room will include these elements:
Bubble Tubes with Padded Seating

Fidget and weighted items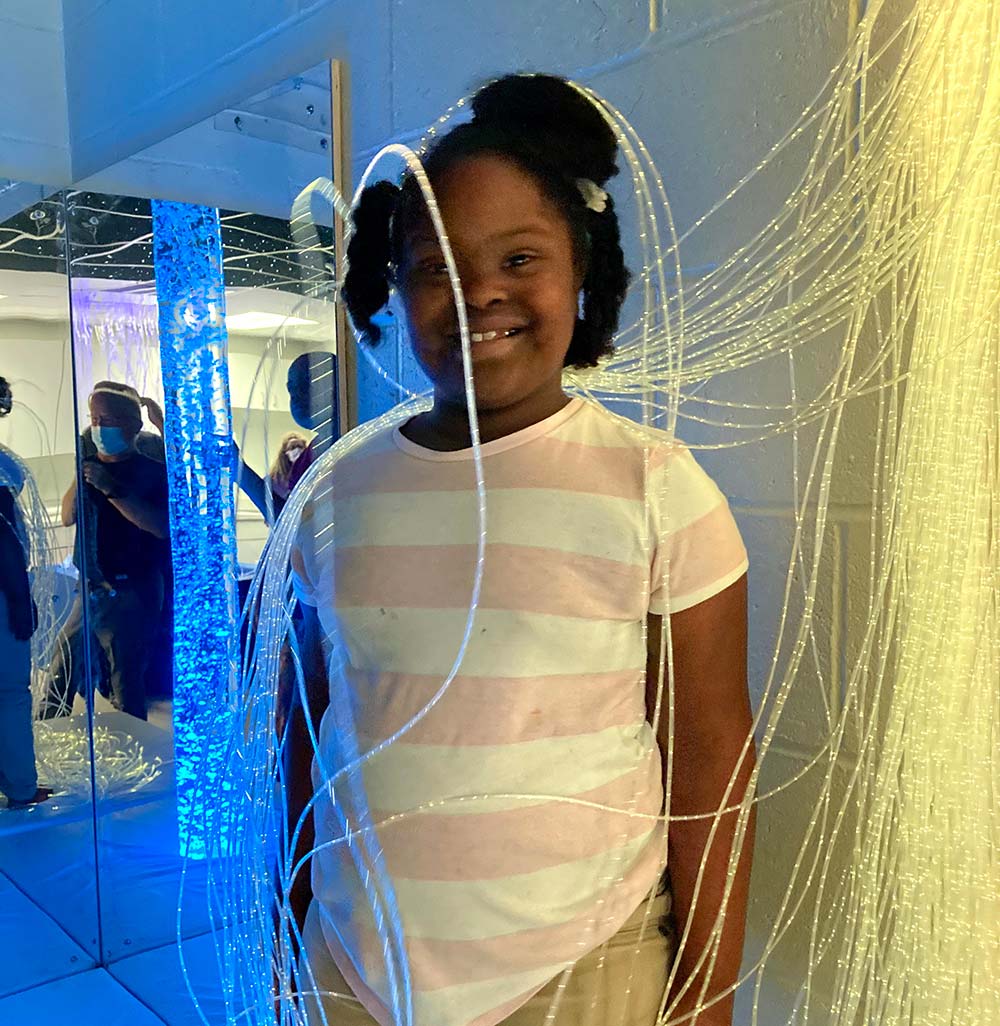 Installation and Sourcing
Once design plans and room concepts are approved, The Sensory Room team takes over to accomplish the following:
Establish Project Timeline
Recommend equipment vendors
Assist schools in writing Purchase Orders
Oversee equipment ordering
Track shipments
Assist facilities department in prepping rooms for installation
Install equipment according to industry standards and manufacturers specifications
Inspect entire room for safety, equipment durability, stability, and performance
Train entire staff on operating the equipment, cleaning, maintenance, and tips for use
Our installers know that the durability of Sensory Rooms will be tested by their users and are trained to construct them for the most challenging of children.
Training
Upon completion of the room, The Sensory Room team sets up a complete training session with teachers and staff to ensure proper room and equipment operation. Our team is available to handle questions and issues for six months following completion.