The story of The Sensory Room is one that blends a deeply personal special needs experience with the expertise of designing, building, and operating Sensory Rooms to provide practical help for schools and teaching staffs serving special needs students.
Meet the Founder, Jay Perkins
Jay Perkins is the founder of Sensory Room Solutions, now operating as The Sensory Room. The company began building Sensory Rooms for schools in 2009 and today has completed installations throughout the Southeast, especially in Georgia, Tennessee, S. Carolina, and Florida. His experience includes serving schools with very aggressive Autistic children. His designs and installations are known for their durability and safety for all children.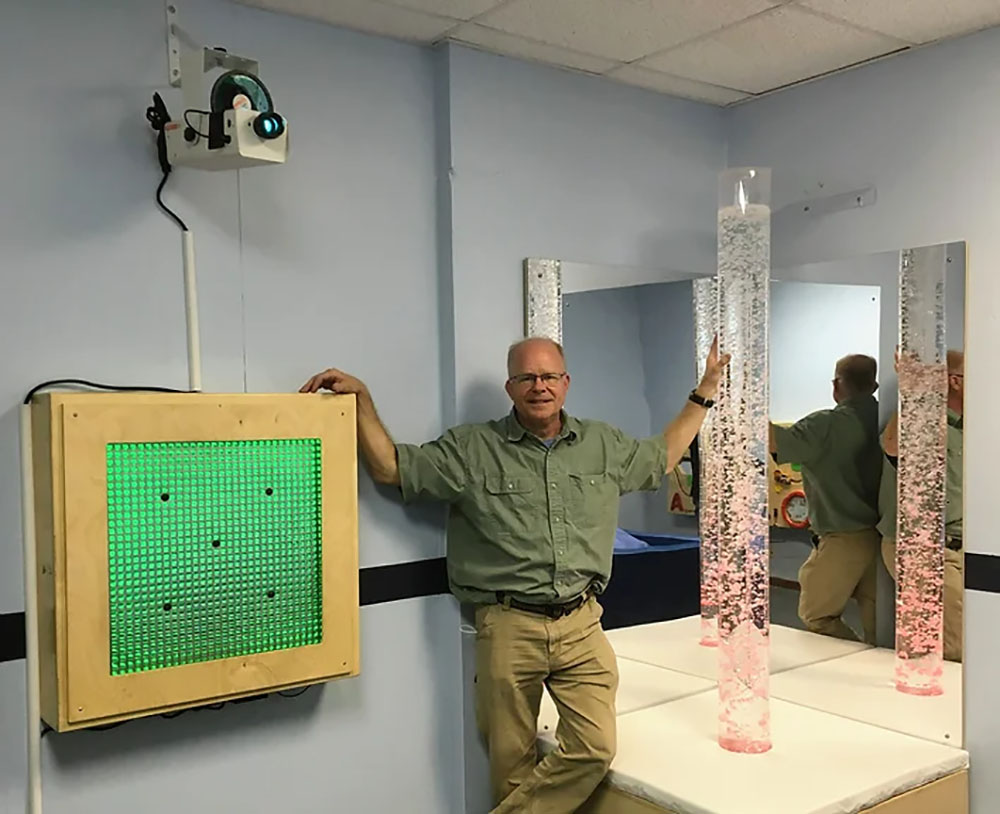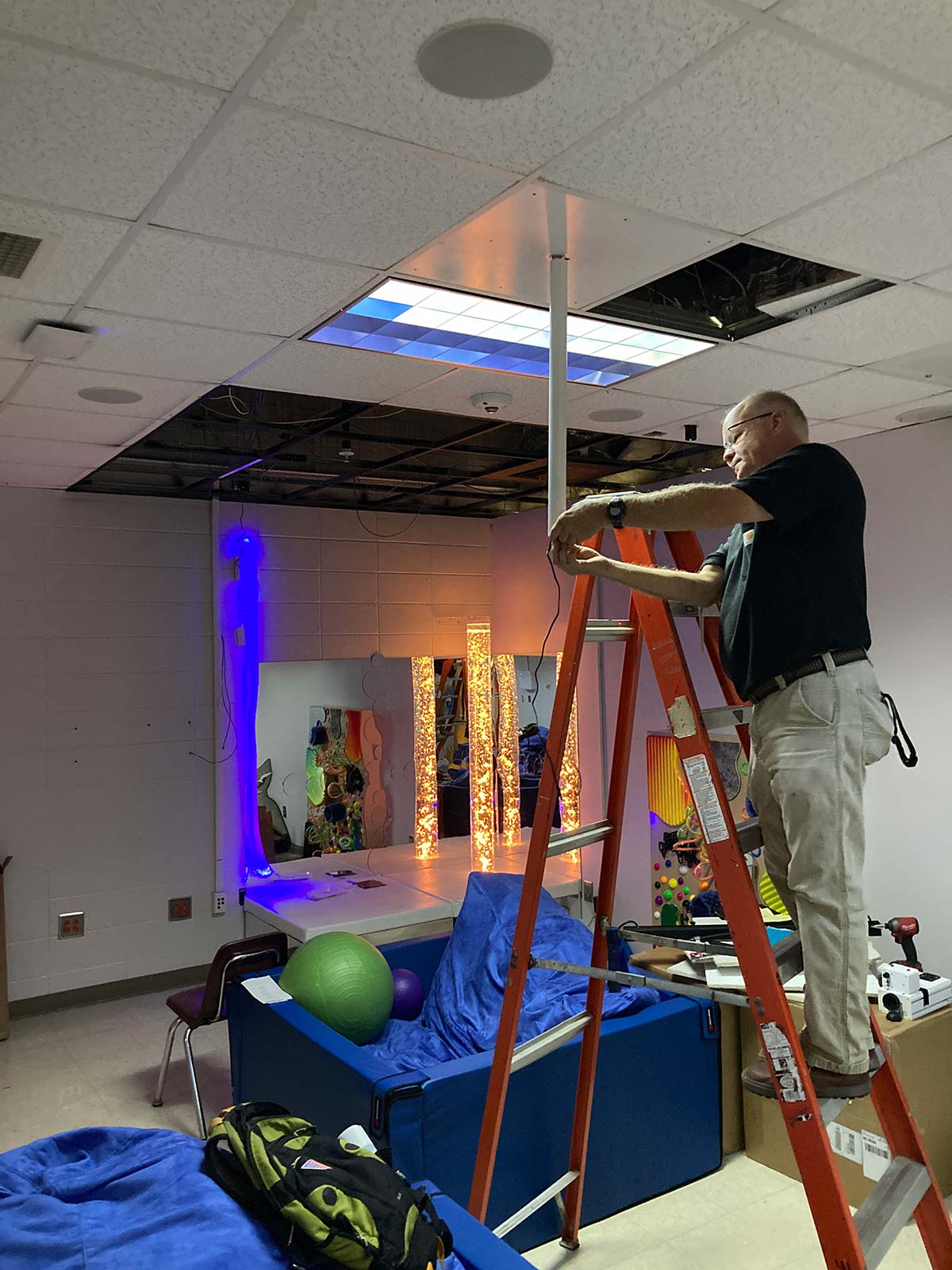 Jay's involvement with Sensory Rooms, however, began much earlier as a parent of a special needs daughter. She was diagnosed early with a rare genetic syndrome that caused extreme sensory challenges. Together, they learned of the importance of sensory stimulation and sensory rooms as an essential tool for managing behavior, coping with daily stresses and anxiety, and developing mechanisms to deal with and overcome significant life issues.
As a part of that process, Jay created and operated Sensations TheraFun, the largest sensory based activity center in the U.S. and became an expert in the use of sensory concepts and equipment.
It was a natural progression for Jay to blend his personal experiences and sensory expertise to evolve as one of the country's leading independent experts. Today, Jay and his company, The Sensory Room, are helping schools propose, design, build and operate in-demand sensory rooms for their special needs students.